How Long Should Social Media Management Take? (The Questions Series)
Updated: Jan 2
In light of the super amazingness of the social media workshops facilitated by Vernon Economic Development Association and Bad Axe Enterprises, I want to spend a few blog posts exploring the top five questions posed by business owners. Let's chat about time management and social media management. How long is this supposed to take??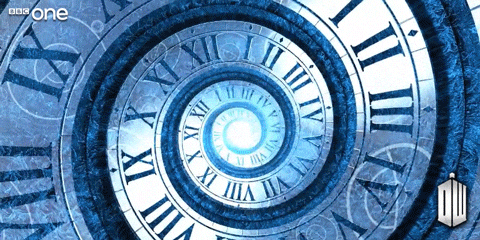 For those of us who don't have a TARDIS in our back pocket, time management as a small biz owner is pretty darn important.
You probably don't have a department to dedicate to social media management. Or even staff time. Or your own time. Small business life is busy, and a lot of times marketing takes a back seat or feels counter productive. Now, I'm a bit biased, but I think it's a very productive pursuit for business owners to maintain a social media presence.
When I get up on my "small businesses should have social media account" soapbox, the inevitable next question is:
"So…...how long is that going to take?"
Yes. Great question. The answer? Getting groundwork in place takes time. Making a plan, defining your brand, seeking your ideal audience, and creating a posting schedule takes time. And then there's replying to comments, making new content….I know. It's a lot!
It. Takes. Time.
If you are starting out or just get to get serious about your biz social, set aside some time to really dive in and work on your online marketing. To make it easy and guide the process, I created several free printable guides and worksheets that will walk you through characterizing your brand, defining your audience, and what you should do on your social accounts regularly.
Once you are feeling like there's some traction, define a posting schedule and stick to it. There are a variety of options for scheduling your posts in advance (I use Hootsuite, not paid to say that, just wanted to share). Research the options and decide which one would work best for how you use social.
Automate as much as you can, but do not lose the human connection. Copy and pasted comments save time, but can completely kill conversations or potential connections if you aren't careful. Build on core, genuine interactions. If you are investing time in social media marketing, make sure you always invest in developing good, real connections that support your (well defined) goals.
After you are comfortable with scheduling posts, you will be drastically limiting your time spent online. Time actually spent will vary depending on your posting style and content, but here is a break down of what I typically spend when I manage my own social:
Researching audiences and content: 2 hr per month max (more if I have an upcoming event)
Generating posts: 2 hr per month
Scheduling posts: 2 hr per month
Comments, engagements, messages: 1 hr per month max
Checking in: 10 min/day or less
Bad Axe Enterprises offers full social media management as well as training and consultations. I feel pretty strongly that business owners are the best managers for their social media. It is completely possible to learn how to properly manage your social media and watch your business thrive!
Reach out to me if you are interested in learning more about managing social media, or the more hands-off options that Bad Axe Enterprises offers.
Have any tips of your own? What's your time management strategy? Comment below!
Stay Bad Axe,
-Carolyn